Your Top Jewelry Questions Answered + How to Get 20% Off at Diamonds Direct, November 18-20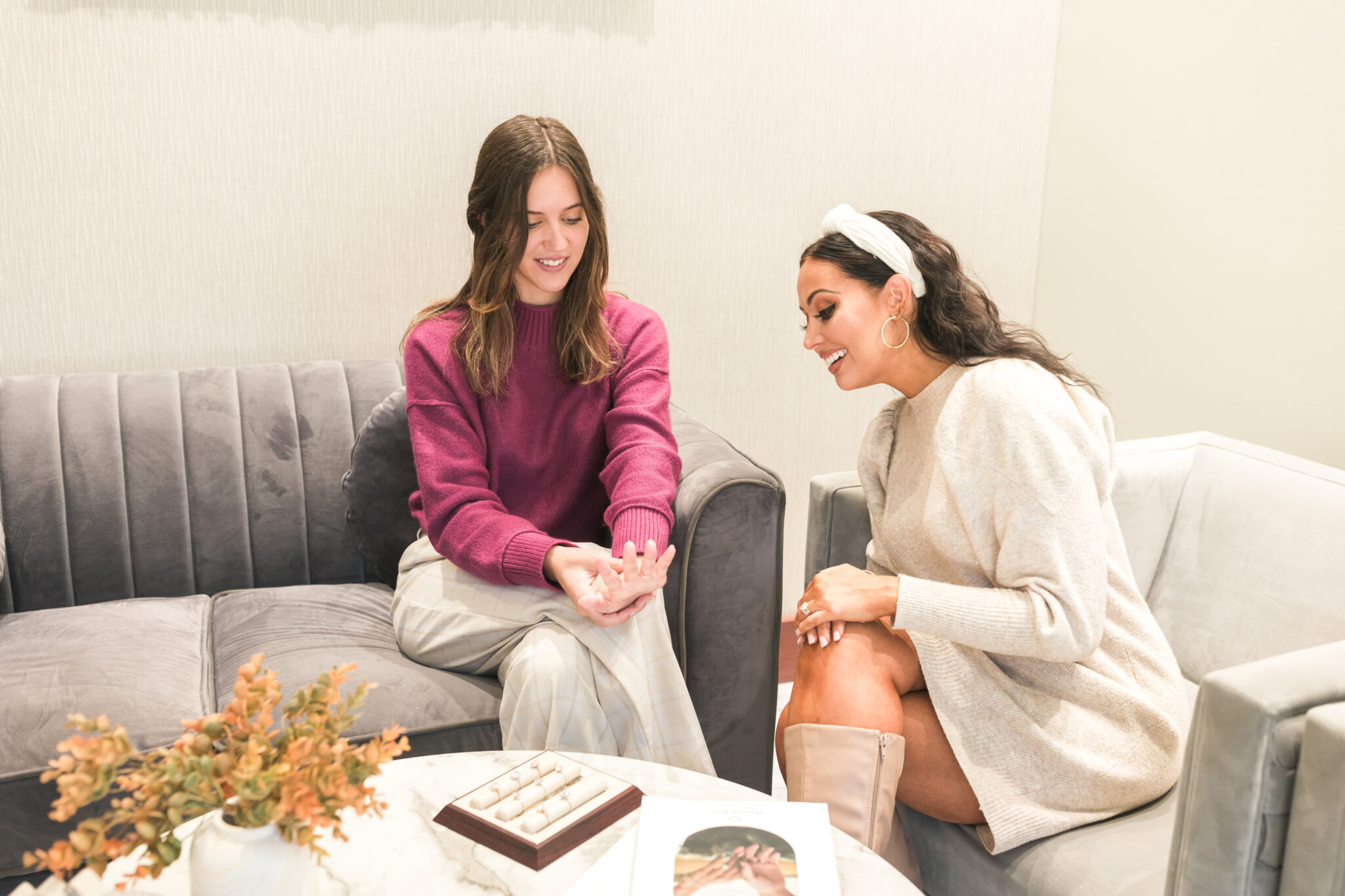 Sponsored
This is almost the most beautiful time of the year, so it's officially time to think about gifts. Are you planning to give your loved one a beautiful necklace or plan to ask in an exciting holiday moment? A Direct Diamond Expert answered our audience's top questions, so find out what you need to know before you splurge.
Plus, plan to attend the Holiday Showcase from Friday, November 18 through Sunday, November 20 to discount of 20 your purchase.
We Asked — Diamonds Direct Answered
If you've ever had big questions about what makes some diamonds better than others or if you're just curious about what's behind the doors of Diamonds Direct, you're not alone. We asked the Diamonds Direct team your main questions, including the best time to buy jewelry.
1. What is more important when choosing diamonds: cut or clarity in carats?
Diamonds have four Cs to look for: cut, clarity, carat, and color. What you focus on depends on your goals!
"It really depends on what the individual customer is looking for and whether they are willing to sacrifice one aspect for another. The clarity of your diamond will strongly contribute to its sparkle – so if this is important to you, clarity should be a top priority! If you want your diamond to really stand out, the carat size is something to consider.

Olivia Harris, Marketing Manager, Diamonds Direct
2. What specific characteristics will make your ring last?
"Your ring will last a lifetime with proper care and maintenance. We recommend that you bring your ring in every 3-4 months for a 'wellness check' to check for loose teeth and indulge in a Thorough cleaning Ridding your diamond of debris is a major factor in its longevity, as dirt and debris can dislodge a diamond over time.

Olivia Harris, Marketing Manager, Diamonds Direct
If you're curious about how carat size will affect the life of your ring and how much it clings to clothing, so are we. Olivia told us that the carat size doesn't determine if it will cling, the type of mounting and the number of prongs will. A larger diamond may need more claws to keep it safe, and it may need to be checked more frequently!
3. How often should I have my ring inspected and cleaned after purchase?
Olivia recommends inspecting and cleaning your ring every three to four months for routine maintenance. If you've recently spent time in the ocean or had your ring nicked, bring it in to check.
Prime: These services are completely free at Diamonds Direct, so you can come as often as you like.
4. What are the most popular styles in Birmingham right now?
Of course, we wanted to know the most popular styles from The Magic City. Olivia told us that they are seeing the skyrocketing popularity of oval cut diamonds set in a solitaire setting (meaning there is no halo around the center stone and usually no diamonds on the ring). These rings are classic and timeless.
Not your style? Radiant-cut and emerald-cut diamonds are also having a moment, especially when set in a more art deco setting.
They also see the trend of pairing a simple engagement ring style with a bolder, more unique ring that can be stacked.
5. Where do ring prices start?
"Our rings start at $500 and go up from there. The sky really is the limit when it comes to the most expensive! If you can dream it, we can do it for you.

Olivia Harris, Marketing Manager, Diamonds Direct
6. Does Diamonds Direct offer conflict-free diamonds?
"Yes! We are proud to offer diamonds from a conflict-free source. We can confidently deliver on this promise to our customers, as we are involved in every step of the diamond's journey, from extraction to cutting and to polishing to finally deliver it into your hands.Our diamonds are part of an industry-wide practice called the Kimberly Process, which ensures that the diamonds we transport are not "blood diamonds" and that the money they generate does not fund unethical work environments, wars, and anti-government or rebel movements."

Olivia Harris, Marketing Manager, Diamonds Direct
7. Does Diamonds Direct offer jewelry repair?
Yes, which is good news for people like me who tend to be clumsy! Most repairs are free, but the price and time needed depends on the repair itself.
8. Do I need to make an appointment to shop at Diamonds Direct?
Nope! You can enter at any time, wearing whatever you want. Whether you're wearing your best clothes or your comfiest sweatpants, you'll be greeted with the same smiling faces…and a glass of champagne.
9. When is the best time to buy an engagement ring + get a good price? 👀
Whenever you shop at Diamonds Direct, they will strive to provide you with the highest quality diamond for the lowest possible investment. If you're looking for big savings, you don't want to miss their flagship events. You'll get 20% off almost everything in the store! It's the perfect time to shop, whether you're looking for engagement sets, wedding bands or fashion pieces.
Plus, you can walk into Diamonds Direct anytime, without an appointment. They encourage appointments for showcase events so you can spend less time waiting and more time finding your dream pieces…and maybe sipping cocktails.
An unmissable holiday event
Ready to receive discount of 20 almost everything in the showroom, just in time for the holidays? You don't want to miss Diamonds Direct's holiday showcase.
* 20% savings promotion excludes price protected ranges and GIA certified diamonds. Offer cannot be combined with others.
On the program for the weekend:
Cocktail hour on Friday, from 5 p.m. to 7 p.m.: Enjoy the aperitifs of Seasons 52a bottomless "living" wall of cocktails and live holiday music while you shop.
Saturday Spritzers: Enjoy original, fortified holiday drinks courtesy of Roxxy on the rocks. Stop by their beverage trailer for hot chocolate, mulled wine, and eggnog before heading to the store.
Sunday Brunch: Sip on holiday-inspired mimosas as you browse after lunch.
Want to know more about the Holiday Showcase at Direct Diamonds, or just want to add some great jewelry to your wishlist? Follow Diamonds Direct on Facebook and instagram.
Sponsored by: