Take advantage of amazing deals (and free mimosas) at Diamonds Direct's Spring Showcase, April 29-May 1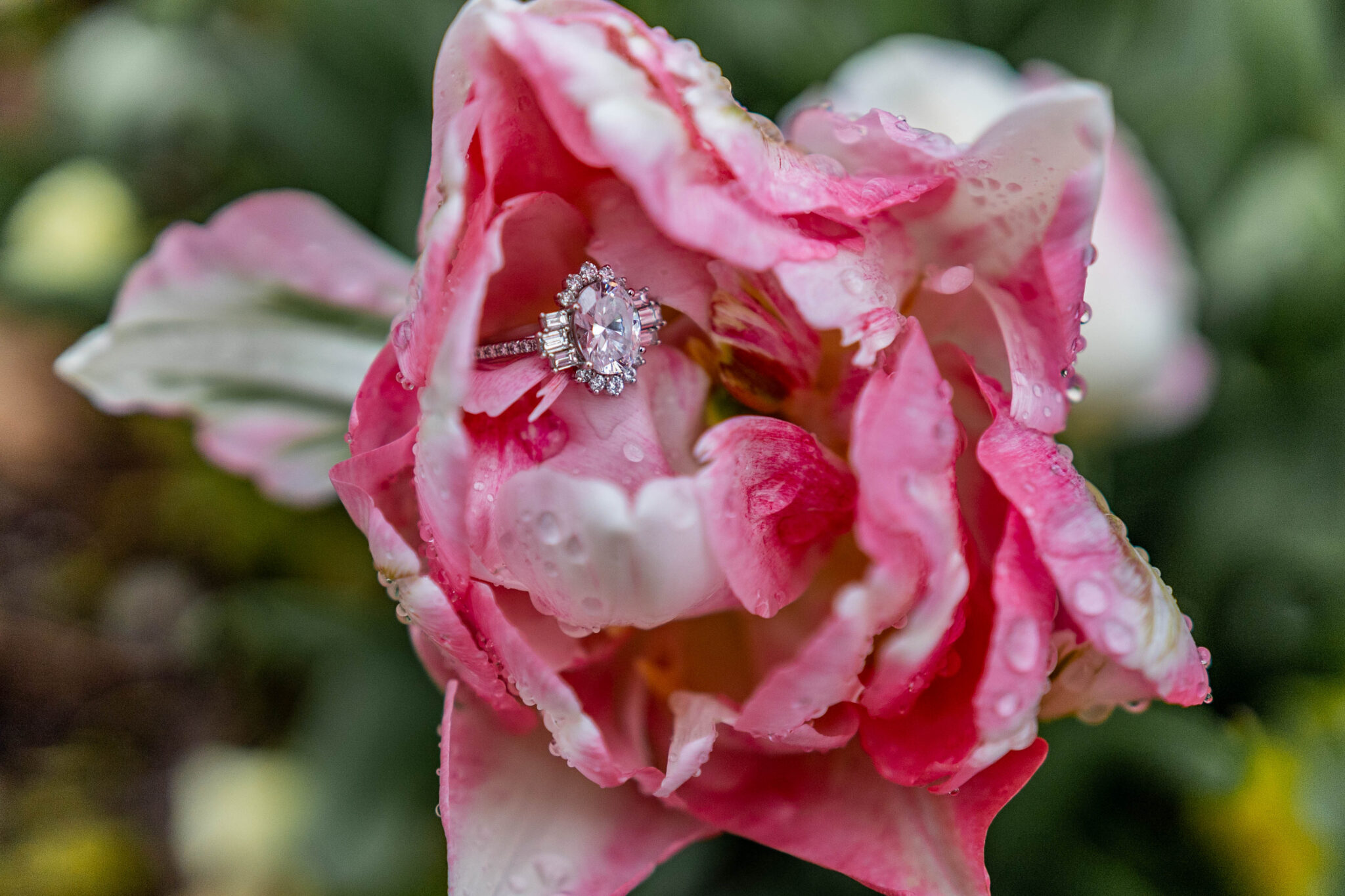 Sponsored
Direct Diamonds is your one stop shop for all that glitters. We're talking about a full collection of engagement rings, wedding bands and more! Need an excuse to go take a look? Their spring showcase is from April 29th to May 1st! Read on for full event details plus a $500+ giveaway.
The spring showcase is from April 29 to May 1! 💍
Diamonds Direct's annual Spring Showcase is the perfect time to buy something extra special for someone in your life (or yourself…I'm not judging). During this exciting event, from Friday, April 29 through Sunday, May 1, you'll find 20% off nearly everything in the showroom.
In case you haven't arrived at Diamonds Direct yet, here are some of the gorgeous things you can expect to see on sale:
diamond hoop earrings
engagement settings
eternity bands
gemstone jewelry
layering of necklaces and pendants
pearls
earrings
tennis wristbands
wedding bands
Check the Diamonds Direct website for more details on their offers.
A fun weekend at Diamonds Direct 🥳
The sale is pretty good, but our friends at Diamonds Direct wanted to kick things up a notch. So throughout the weekend you can plan to be spoiled with free mimosas and fun vendors, like Westhouse Event Cotton Candy Cart!
Oh, and here's your friendly reminder that Mother's Day is Sunday, May 8, just a week after the event. Mom deserves a shopping spree (with free mimosas), right? PRIME: You two can pick fresh flowers from Wild Honey Flower Truck after shopping on Saturday, April 30 from 12-3 p.m.
Visit the Diamonds Direct showroom at 2800 Cahaba Village Pl suite 150, Birmingham, AL 35243, then the pros will take care of it. The Spring Showcase rotates:
Friday April 29: 10am-8pm
Saturday April 30: 10am-7pm
Sunday May 1: 12 p.m.-6 p.m.
Exclusive Happy Hour Diamonds Direct on Friday April 29th 🥂
But wait, there's more! In addition to the fun that will unfold throughout the weekend, there will be a in addition special happy hour on Friday, April 29. Here's what you need to know:
BONUS: Participate to win our gift! 🏆
Can't wait for the spring showcase launch? Well, we have a little something to help you out. Visit our Instagram page for your chance to win BIG in our exclusive Direct Diamonds reveal.
We have partnered with jewelry pros to give one lucky winner this beautiful diamond pendant necklace, valued at $500+. That's my kind of reward.
Want more details on All That Glitters? Head over to the Diamonds Direct website to check out their inventory!
Sponsored by: