Canadian Diamonds: Is a resurgence on the very near horizon?
The largest staking rush in North America since the discovery of gold in the Yukon in 1896 occurred after the discovery of diamondiferous kimberlite clusters in the Lac de Gras region of the Northwest Territories (TN- O.) in 1991. Geologists Dr. Charles Fipke and Dr. Stewart Blusson had been prospecting for diamonds throughout the 1980s, seeking to find the source of previously identified diamond indicator minerals by performing extensive mapping, mineral sampling, aerial and ground geophysics.
In November 1991, they found 81 small diamonds, and with that the staking rush began. By 2004, over 28 million hectares of claims had been staked in the Northwest Territories and Nunavut.
Dia Met Minerals, which was funding exploration efforts, brought in mining giant BHP Billiton to expand the project. Together with Fipke & Blusson, the Core Zone commonplace was formed to drive the project forward. In August 1998, the Ekati surface diamond mine began production and the Canadian diamond industry was born.
The Canadian diamond mining industry has since grown significantly to become the third largest producer of rough diamonds in the world. In 2019, Canadian diamond production accounted for 13.5% by volume and 12.5% ​​by value of global production, with Canadian diamond exports valued at $2.19 billion.
The Canadian advantage
Canadian diamonds are highly sought after due to their high quality, rigid industry environmental standards and high level of labor productivity under conflict-free conditions. In Canada, "blood diamonds" produced through labor exploitative practices, which is too often the case in other diamond-producing jurisdictions, are of no concern.
Canadian diamonds often have a Canadian-themed logo, such as a maple leaf or polar bear, laser-engraved along with their certificate number. This certification process allows the stones to be tracked throughout the supply chain from the mine to the final consumer, guaranteeing their integrity.
The four diamond mines in operation at Lac de Gras
Ekati mine: Currently operated by Arctic Canadian Mining Company Ltd, the mine has produced over 63 million carats since 1998. It is best known for its premium diamonds, including a 186-carat diamond found in 2011, the largest diamond found at this day in Ekati.
Diavik mine: Operated by Rio Tinto, this mine is located 36 km east of the Ekati mine. Diavik has produced over 100 million carats since mining began in 2003.
Gahcho Kue: This De Beers surface mine went into production in September 2016. It is the largest new diamond mine in the world and is located 280 km northeast of the capital of the Northwest Territories , Yellowknife.
Snap Lake: This mine began production in 2008 and is the only fully underground diamond mining operation in Canada. The $1.8 billion project was De Beers' first diamond mine outside of Africa and is located 220 km northeast of Yellowknife.
Only diamond producer in Quebec
The Renard Diamond Mine in Quebec began production in 2017. Operated by Stornoway Diamonds (Canada) Inc. (OTC: SWYDF), it is located 350 km north of Chibougamau in the James Bay region and is the only diamond mine in Quebec. The project, which was built for $946 million, is expected to produce 1.6 million carats per year over its initial 14-year life.
Mines in development
Jericho mine: Nunavut's only producing diamond mine was developed by Tahera Diamond Corp. and produced 780,000 carats between 2006 and 2008. Tahera struggled financially due to high operating costs in a difficult environment, a high Canadian dollar and a short operating season. It was bought out of bankruptcy by Shear Diamonds Ltd. in 2010. A subsequent attempt to reopen the mine that year failed due to funding issues – and the mine was mothballed pending new potential investors willing to take on the project.
The Chidliak Project: This potential mine was purchased from Peregrine Diamonds Ltd by De Beers in 2018, and they are currently developing it. Chidliak is located on the Hall Peninsula of Baffin Island, approximately 120 km from Iqaluit, the capital of Nunavut. To date, 71 kimberlites have been discovered at Chidliak. De Beers continues to explore and develop the project to successfully become a producer in the future.
The Diamond Industry in the Northwest Territories
The diamond industry has been a major catalyst for economic growth in the NWT. It provided many jobs and much needed tax revenue and royalty payments for the territory. It is also a valuable source of economic benefits for regional First Nations communities.
There has been an emergence of downstream activities in the Northwest Territories, such as the cutting and polishing of rough stones, the design and manufacture of jewelry, and the retail sale of diamonds. These efforts have greatly contributed to the creation of a vertically integrated diamond industry in Canada. Generally, Canadian diamonds are initially sorted at the mine where they are valued to determine royalty payments. They are then transported to the main diamond centers in Antwerp, Belgium or London, England, for final sorting, and then sold to buyers of rough diamonds.
Diamond Uses
Diamonds are considered the hardest mineral, as well as having the highest thermal conductivity of all materials. These two qualities make them ideal both for industrial use in cutting, grinding and drilling, and for use in electronic devices to dissipate heat, such as in high-tech membranes and electronic heat sinks. 70% of diamonds are used for industrial purposes.
Gem-quality cut diamonds are immensely popular around the world for use as jewelry and account for 30% of industry production.
The diamond market is dominated by the De Beers group, which is involved in all aspects of diamond mining, production, trading and distribution. It is estimated that they control 80-85% of the global diamond industry.
The great potential of Arctic Star Exploration
Diamond exploration has gone unnoticed over the past decade, with investors focusing more on gold, silver, lithium and battery metals (i.e. copper, nickel, cobalt, etc). However, in 2021 Arctic Star Exploration Corp. (TSXV: ADD), which is developing its Diagras Diamond project in the Lac de Gras region, discovered the Sequoia Kimberlite Complex. Surface geophysical mapping to date suggests that this may be the largest diamondiferous formation in the Lac de Gras district. A small ground sampling program found two diamonds of commercial quality – and chemical analysis of the diamonds indicates the potential for large diamonds over 52 carats.
Historical chemical analysis of indicator minerals from the Sequoia Kimberlite complex revealed an abundance of clinopyroxene and garnets. This unique chemistry is present with large clear gemstones (over 50 carats) and can be a good predictor of their presence. The Lac de Gras field has had a population of these gems, but the only way to determine if Sequoia has a large population is to conduct a large bulk sample over 1000 carats. Arctic Star believes this could be a possibility in 2023, based on analysis of results from its spring 2022 program.
The Diagras property appears to have significant upside potential. If future Arctic Star exploration programs can define and delineate the Sequoia Kimberlite complex into a significant and economically viable diamond deposit, it could attract the attention of one of the neighboring diamond producers looking to put the property in production.
In the meantime, there is still a lot of work to do. Investors will be looking for clues that the Sequoia Complex is redefining what we know about the Lac de Gras diamond camp. If so, it could potentially be a game-changer in the industry – perhaps even sparking another wild staking rush.
---
FULL DISCLOSURE: Arctic Star Exploration is a customer of Canacom Group, the parent company of The Deep Dive. The author was paid to cover Arctic Star Exploration on The Deep Dive, with The Deep Dive having full editorial control. Not a buy or sell recommendation. Always do additional research and consult a professional before purchasing a title.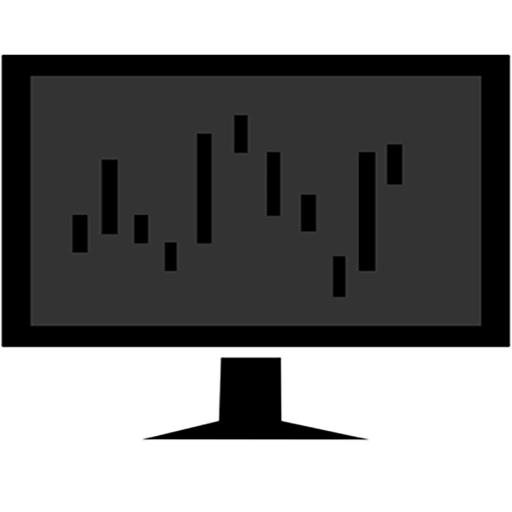 As founder of The deep dive, Jay focuses on all aspects of the business. This includes operations, as well as serving as lead writer for The Deep Dive's stock analysis. In addition to The Deep Dive, Jay writes freelance for a number of companies and has been published on Stockhouse.com and Canna Investor Magazine among others.