A look at the most expensive perfumes in the world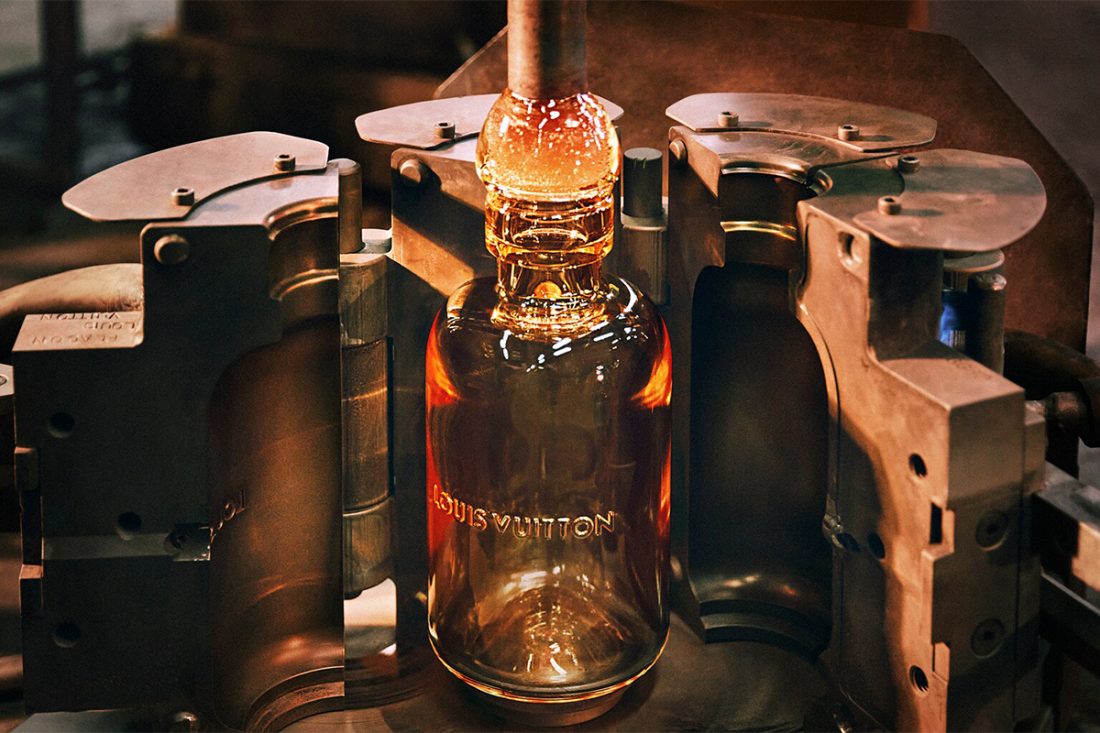 Perfume has come a long way since the days when essential oils, fragrant resins, aromatic woods and incense were burned in sacred practices in ancient times.
During the 18th century, perfume took on a whole new meaning. As cities became overcrowded, polluted, and unsanitary, it was used to mask underlying odors from unwashed bodies. In the 20th century, fashion designers unveiled their own perfumes like Chanel No. 5, which was an instant hit.
The challenge for each of these designers has always been to execute a fragrance that accurately expresses the essence of the brand in all its aspects.
These fragrances offer more than an exceptional olfactory experience – they are brilliant and innovative works of art that are crafted from the finest materials and precious stones. Formulated from the rarest ingredients on the planet and housed in stunning crystal bottles, step into the world of luxury perfumery.
Choumuk
Country: the united arab emirates
Price: $1.295 million
Remarks: amber, sandalwood, musk, pure indian agarwood
Bringing together the worlds of jewelry and perfumery, Shumukh, which in Arabic means "to deserve the highest", represents the work of artisans and craftswomen from Italy, France and Switzerland. However, the idea was conceived by Asghar Adam Ali, founder, president and master perfumer of Nabeel Group.
Designed to capture the essence of Dubai, the unisex three-litre fragrance features the rarest and finest ingredients from around the world – it took over three years and nearly 500 fragrance trials to perfect.
The two-time Guinness World Records-winning fragrance is contained in a remote-controlled Italian Murano crystal spray bottle that is adorned with the most diamonds (3,571 in total) set on any perfume bottle. IGI and GIA certified topazes, pearls, 18k gold and pure silver are also revealed in the quilted leather case. The stand itself is two meters high.
Like a storytelling masterpiece, the grand emirate is expressed through seven design elements that represent pearl diving, falconry, Arabian horses, roses, luxury and Arabian hospitality. Shumukh is not only extremely expensive but also rare, with only one bottle of this ultra-luxe fragrance in existence today.
DKNY Golden Delicious
Country: United States
Price: $1 million
Remarks: orange blossom water, mirabelle plum and Golden Delicious apple
An apple-shaped perfume bottle adorned with hand-picked stones that resemble the New York skyline is definitely not how you would describe your average perfume. Crafted in 14k yellow and white gold, the DKNY Golden Delicious was born from the collaboration of DKNY designers and renowned jeweler Martin Katz. The bottle is something of a work of art, made up of more than 2,000 precious stones: white diamonds, yellow sapphires, pink diamonds and turquoise paraiba tourmaline with a 2.43 carat canary yellow diamond adorning the cap.
All proceeds from the sale of the fragrance were donated to the global charity Action Against Hunger.
Clive Christian Goalkeeper Passing #1
Country: Great Britain
Price: $228,000
Remarks: bergamot, Sicilian mandarin, ylang-ylang and neroli
Intricate 24k gold lattice work, a coat of arms embellished with over 2,000 white diamonds with yellow and pink diamond accents is what brings the crystal bottle of No 1 Passant Guardant to life. The exterior hints at a sensually opulent scent found inside designed by Clive Christian – experts in the art of producing the world's finest fragrances.
No. 1 Passant Guardant also features Queen Victoria's crown, a house trademark and the only perfume house to have obtained permission to use it.
The extravagance and complexity of the fragrance in every way was designed to celebrate the opening of the Salon de Parfum boutique at Harrods.
Chanel N°5 Grand Extract
Country: United States
Price: $30,000
Remarks: aldehyde, orange blossom water, neroli
In 2018, almost 100 years after the launch of Chanel n°5, the house's iconic bottle is given a facelift in 55 limited editions.
The fiery red color of the large bottle pays homage to the revolutionary spirit of Chanel while highlighting the know-how of the luxury Baccarat crystal factory. The intense aspect involves a technique of fusion of crystal and 24 carat gold powder at 540 degrees Celsius. This is then sealed to ensure that the liquid retains its purity. Wrapped in white lambskin, the 900ml Baccarat crystal version was marketed by Chanel as the "ultimate gift for the true perfume connoisseur".
Louis Vuitton Exceptional Bottle
Country: France
Price: $16,500
Remarks: centifolia rose absolute, essence of Turkish rose, essence of Bulgarian rose and Italian iris, Virginia cedar (Rose des Vents)
In November 2021, Louis Vuitton unveiled a limited edition of 200 Flacon d'Exception. Resting on a leather base and contained within an elegant glass dome, the Marc Newson-designed piece houses one of the house's three signature fragrances: Rose des Vents, Matière Noire and L'Immensité. Crafted from precious Baccarat crystal using an ancient glassblowing technique, each fragrance represents the work of master perfumer Jacques Cavallier Belletrud stamped with the LV logo in gold enamel.
"For the Flacon d'Exception, I wanted to create something whimsical and playful that is also very functional. It is scaled in a sculptural dimension and is inspired by vintage perfume displays," says Newson.
Read next: Why pule is the most expensive cheese in the world